Dinner
Aging fish "carpaccio" (1,980JPY)

Chicory and walnut salad(880JPY)

Potato salad in Piemonte style (1,320JPY)

"Caprese" of seasonal fruits and ricotta cheese (1,680JPY)

Gorgonzola and Fresh Figs Salad(1,430JPY)

Stewed tripe(1,760JPY)

Beef tallow french fries(900JPY)

Homemade Italian Sausage Bruschetta(1,560JPY)

Stewed Clams and Sea Bream with Tomato(2,560JPY)

Grilled Tuna-tail with thyme,caper,lemon(2,200JPY~)

Wood-Grilled "Hukudome farm" pork chop (5,800JPY~)

Wood-Grilled grass fed beef and vegetables(4,980JPY)

Wood-Grilled "Ezo" Venison with Raisin sauce(4,980JPY)

"Tonnarelli" pasta with wood grilled "Amatriciana" sauce(2,100JPY)

Extra thick pasta with "Bolognese" beef sauce(2,400JPY)

"Tonnarelli" pasta with crunchy fried egg and botargo sauce (2,200JPY)

Homemade Pasta "Fettucce" with Grilled Chicken and White Cream sauce (2,560JPY)

Milk gelato with Sicilian olive oil and salt (660JPY)

"Tiramisu" cake with Amazon cacao (800JPY)

"Catalana" pistachio flavor(880JPY)

Homemade Sweet Potato Gelato with Honey and Nuts(880JPY)

Homemade bread(220JPY)






















Lunch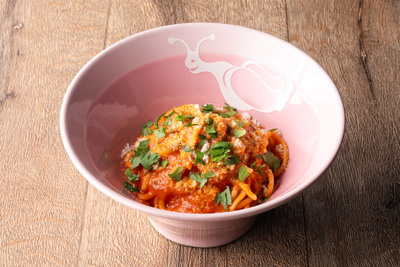 "all'Arrabbiata" Toscana style.
1,320JPY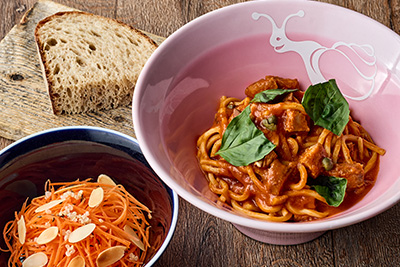 "Tonnarelli" pasta with Anchovies and Mushrooms
1,650JPY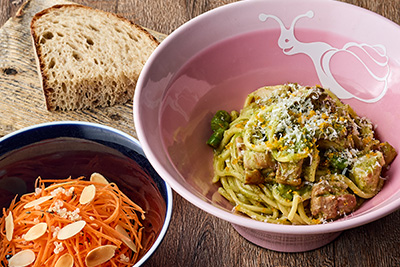 "Tonnarelli" pasta with Chicken and Squash Cream
1,650JPY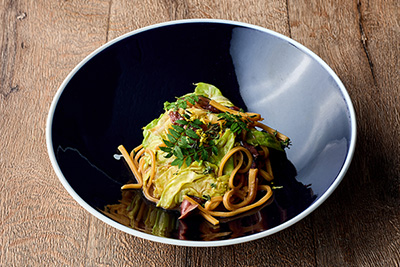 Homemade "Gnocchi" with Arabiata sauce and Minced Lamb
2,380JPY
Please choose the amount of pasta, 100g or 150g or 200g (+300yen).
We have homemade pasta and fresh low-hydration pasta from Asakusa Kaikarou.
All lunch pastas come with small salad and homemade bread (Free refills).

※The lunch time menu is abailable only on weekdays.
Weekends and holidays lunch time menu is the same as dinner time menu.